Our wood prayer dough bowls are an everlasting gift of faith or a stylish yet functional piece for your home. We hope that our mini Prayer Dough Bowls will be a tool you use over and over again to grow closer to God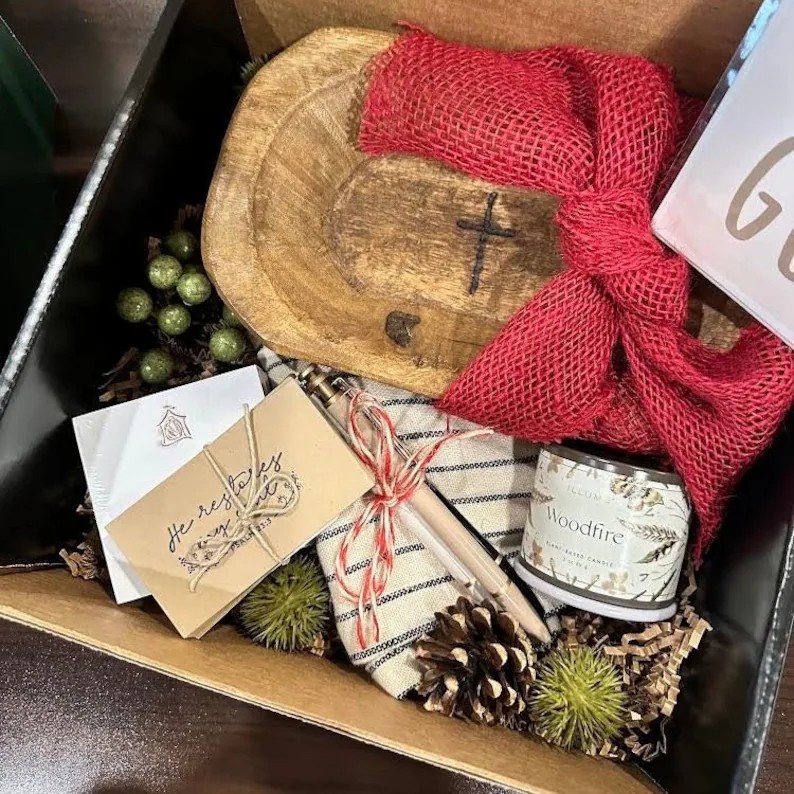 Each of our bowls is unique to itself. Our dough bowls are approximately 10in. x 6in. x 2in. All our bowls will vary in size as they are hand-carved. Our Prayer Dough Bowls will show individual qualities such as wood knots, color variations, and shape. Each bowl is uniquely engraved by our own hands.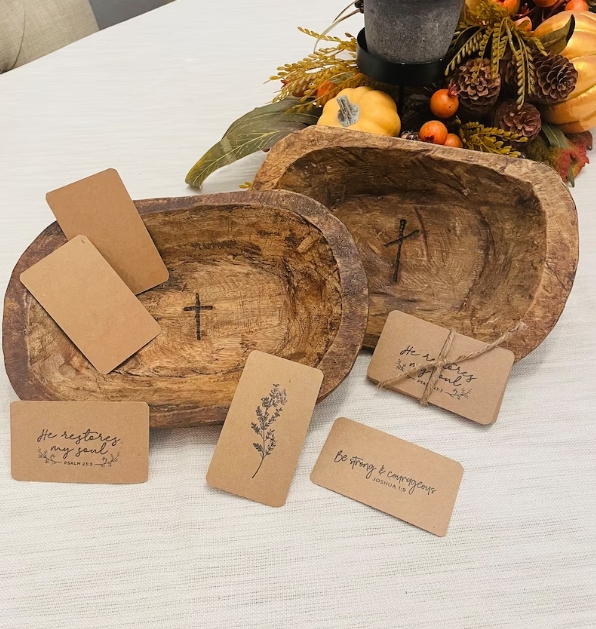 Our Prayer Bowls are delivered with 24 of our hand-stamped prayer cards. The kraft paper cards are left blank on one side for you to write on.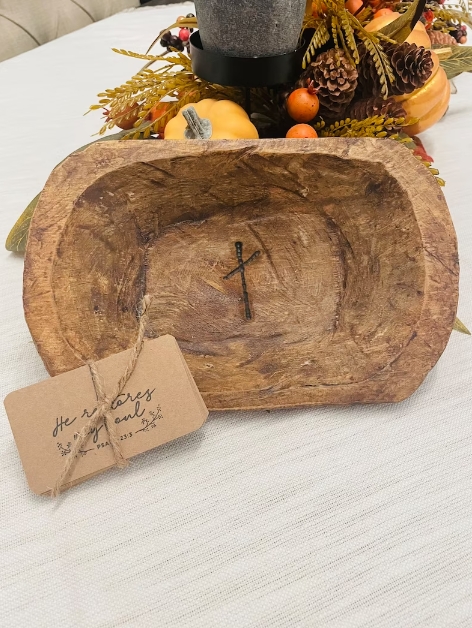 We hope our Prayer Dough Bowls will be a Gift that Inspires!
💐Don't forget to get some for your family and friends as it's an unique gift idea.