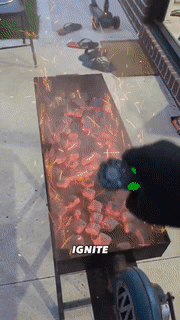 ● Quick Hair Styling
Rushed mornings are no match for this blower. With its mighty 110,000 RPM, it dries and styles your hair in minutes, leaving you looking flawless.
● Effortless Dust Cleaning
Say goodbye to tedious dusting. This blower's versatile power swiftly eliminates dust, cobwebs, and debris from every corner, making cleaning a breeze.
● Water Dryer Extraordinaire
Spills are inevitable. But with our blower, they're no problem. It efficiently dries wet surfaces, leaving no trace of moisture behind.
● Car Care Simplified
Tired of towel-drying your car? The blower makes it a breeze, ensuring a spotless, streak-free finish.
Mini Turbo Jet Fan Turbo Violent Fan 110,000 RPM Powerful Blower with High Speed Duct Fan
Imagine a world where one tool handles it all. Meet our Powerful Blower with High-Speed Duct Fan your ultimate companion for a variety of tasks.
WHY CHOOSE US
● Unparalleled airflow with110,000 RPM
● Ultra-quiet, high-performance brushless motor
● Energy-efficient design for cost savings
● Double ball bearings for extra reliability
● 13 FAN BLADESfor maximum efficiency
● Transform your space with superior ventilation
SPECIFICATION
Max Power: 180W.

Bearing: Dual Ball.

Battery: 2 * 18650 cells, each with a capacity of 3000mAh and a maximum discharge current of 30A.

Casing: Made of tough light-cured 3D printing material with polishing.

Charging: Type-C port with QC15W fast charging.

Strong wind speed: 45m/s

Max Power: 180W

Charging: Type-C charging cable

Material: photosensitive resin, shell: 3D printing manufacturing process
Package Includes: 1 * Mini Turbo Jet Fan