Details
Great gesture display lamp
Show your feelings to other drivers immediately in a safe and interesting way.
This gesture light has three gesture modes, which can help remind and attract the attention of other drivers, or A kind driver shows your love or thanks. Of course, a driver turns a bird onto the road to do annoying things.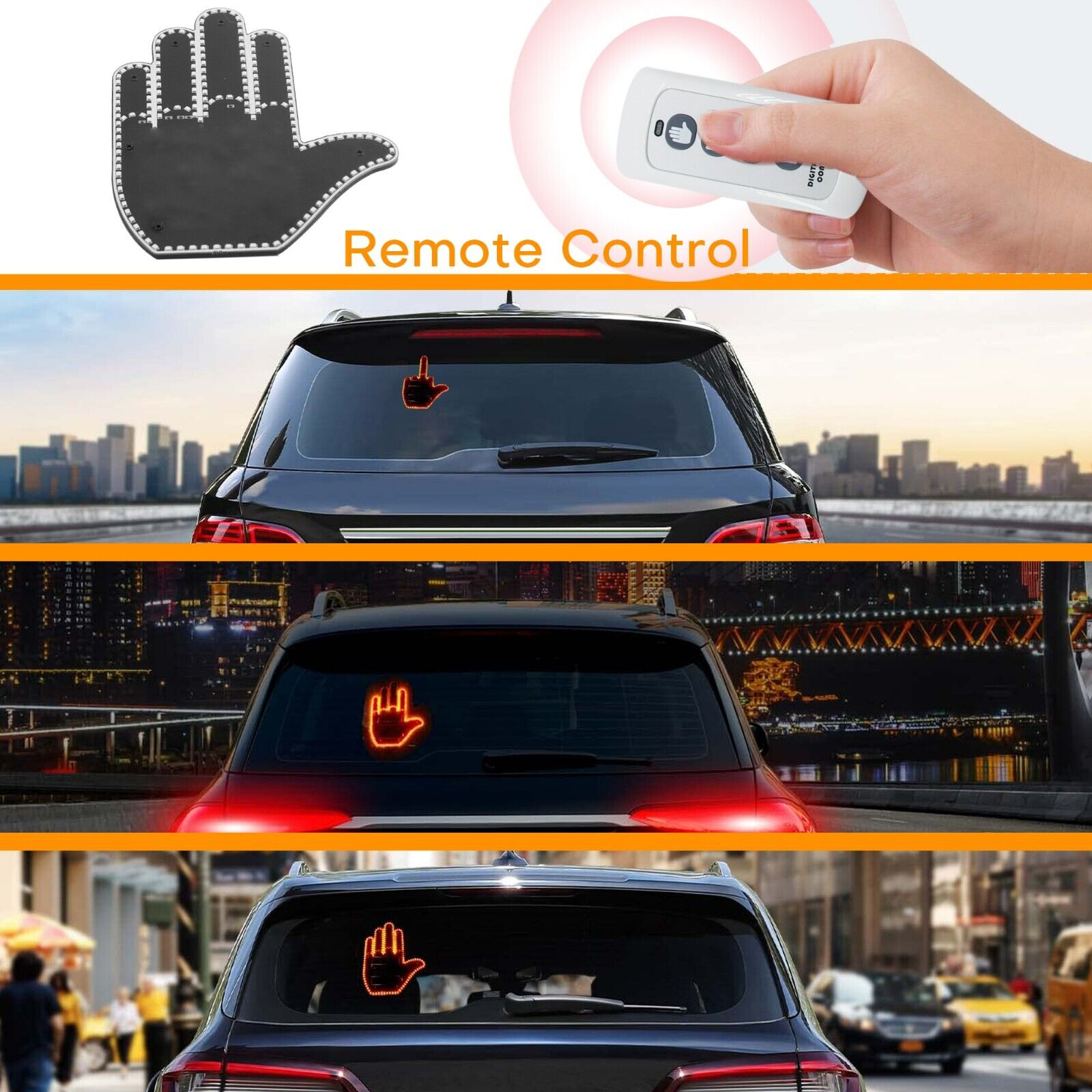 Bright enough in the day and night
It is composed of 176 LED lamp beads. Gesture car gadgets are bright and clear enough for you to use in the day and night, to ensure that other drivers can clearly see Gesture gesture lights. This is a cool car gadget for drivers.
Easy installation
Simply tear off the 3M Velcro tape on the Gesture lamp and remote control, paste it in your ideal place and press it for 30 seconds (please clean the place you want to paste in advance); Then you can start showing interesting gestures.
Conforming to the American traffic law
The car part of this men's 176 LED lamp beads is amber and non flashing light, so Gesture is legal in most American states. This is a good gift for men and women, suitable for birthday, Christmas and New Year.
Specifications
Size: 6 x 4.7 x 1 in
Weight: 0.44 lb